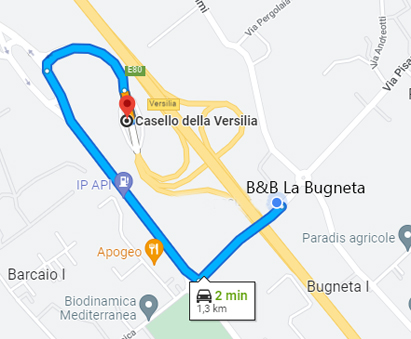 At the Versilia exit go towards Pietrasanta, on Unità d'Italia street. Immediately after the petrol station ENI turn left in Pisanica street.
Pass the bridge and turn left at Olmi street. The house is the first after the intersection (there is a big gate on your left).
On navigator set VIA DEGLI OLMI 55 - PIETRASANTA.
Click on image to go to the map